A masters degree in emergency management prepares motivated, strategically minded individuals for leadership roles in the realm of emergency response and disaster preparedness. These specialized degree tracks provide practice-based training and coursework with greater depth and breadth than can generally be found in more conventional public administration or public safety degree programs.
Emergency management professionals work in a variety of settings, including government agencies and public institutions, always with a primary focus on ensuring an expedient and efficient response to any disaster or emergency that may occur, whether natural or man-made. Those with graduate-level degrees are qualified for upper-level positions as coordinators, directors and training specialists. The demand for such professionals will continue to increase over the coming decades, according to the United States Bureau of Labor Statistics.
How to Find the Top Masters Degree in Emergency Management Programs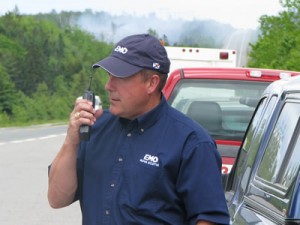 As careers in emergency management and disaster preparedness continue to rise in profile, a growing number of high-ranking universities have begun to offer specialized curricula designed for training future leaders in the field. One such school is Tulane University, where the school's Disaster Resilience Leadership Academy offers a master's degree program that stresses leadership while taking an interdisciplinary approach to disaster management. Other academic options include the University of Colorado-Denver and North Dakota State University, both nationally ranked research universities offering graduate-level degree tracks in emergency management.
The best masters degree in emergency management programs will ready graduates for taking on real-world responsibility through a combination of rigorous theoretical coursework and hands-on applied learning opportunities, such as internships or capstone projects. When applying to programs, prospective students should consider faculty credentials, alumni placement success and the school's connections to agencies or companies in the field. Students interested in online study should seek out accredited programs that provide the same level of academic challenge as on-campus programs. The best online masters degree in emergency management programs will incorporate interactive learning methods and a collaborative student environment into a flexible distance-based delivery format.
Careers and Salaries for Individuals with a Masters Degree in Emergency Management
Emergency management careers are can be found in a range of settings and specializations. Graduates may find employment with government and military agencies such as NASA, FEMA and the Department of Homeland Security, with emergency services providers such as the American Red Cross, or with hospitals, universities and other institutions responsible for the safety of large numbers of people. They may also work in industries particularly vulnerable to the effects of disaster, such as the energy and utilities industry or the oil and gas industry.
Masters degree in emergency management salaries vary depending on factors such as job location and industry as well as on the candidate's experience and training. Possible job titles include emergency response coordinator and emergency management training specialist. Emergency response coordinators develop, coordinate and implement disaster preparedness and emergency response plans for their employing institution. They train staff, oversee drills and exercises, write and edit policies and ensure compliance with both internal and external requirements and regulations. According to Payscale.com, the typical annual salary for an emergency response coordinator is $30,357 to $93,814.
Emergency management training specialists research, design and evaluate emergency training curricula, with the goal of preparing trainees to face disaster or emergency situations as successfully as possible. These professionals write and edit strategic documents, maintain adherence to certification and accreditation standards and ensure compliance with all levels of regulation. As of 2012, the average annual salary for emergency management training specialists was $67,000, as reported by Indeed.com.
Growth in the emergency management field is projected to remain strong over the coming years, but competition for job openings is also expected to grow. Career-specific experience and training is the best way to get a foot in the door, so the most successful graduates will be those who take advantage of internship opportunities, specialized coursework and entry-level work experience while still in school. A masters degree in emergency management should help set future emergency management professionals apart from other job candidates.
Degree Listings: Top 10 Online Emergency Management Degree Programs